From Affordable Housing News
Nonprofit development company creates opportunity through affordable housing in Louisiana and beyond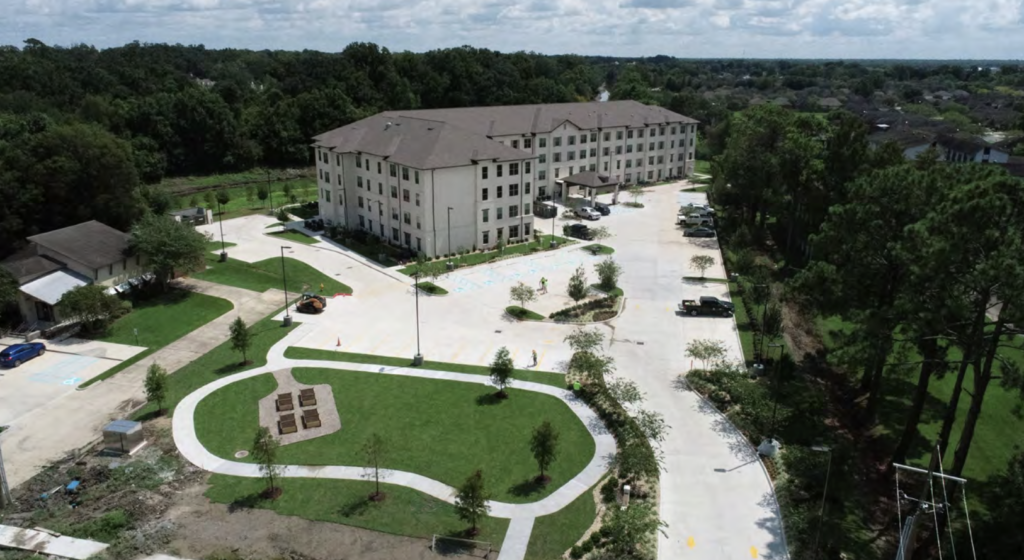 Since 2000, nonprofit developer Partners Southeast (formerly Partners for Progress) has developed and operated affordable properties in Baton Rouge, Louisiana. What began as the development arm of the East Baton Rouge Parish Housing Authority is now a leading force in affordable housing development. Partners creates mixed-income communities that rival their market-rate counterparts and provide quality, attainable places for families and seniors to live in and grow. Since taking the helm as CEO in 2018, J. Daniels has reshaped the trajectory of the organization, giving it better standing in the development community and positioning it for growth throughout the region. Partners currently has a portfolio of 500 apartments, but its pipeline totals 1,000 units—$250 million in development over the next three years. It's seeking opportunities throughout the Southeast, with plans for expansion into Texas, Mississippi, Arkansas, Alabama, Tennessee and Florida. The future the company faces today is poised to set a great example for other minority business enterprises (MBEs) in the industry and make a tremendous impact on the lives of its residents and partners.
"Not to say that [Partners] wasn't a great company when we came on, but what I immediately saw was the opportunity to really expand its activities. That is what led to the overall repositioning of the company as it relates to the branding and renaming of the company, the geographical expansion strategy, and the aggressive portfolio growth that we projected," Daniels says. "Going back to 2017, continually judging and benchmarking our progress, I am most proud of that direction and embracing all of those things that came through the repositioning of the company and to see where we are now."
INVESTING IN RESIDENTS
Diversity, equity and inclusion (DEI) is core to Partners' mission in the affordable housing space. Every Partners development begins by exploring how to ensure both the residents and larger community will benefit equitably.
"Many developers aren't as mission-based as we are," Daniels says. "The industry in many ways has been commodified, so they build a development and they're only worried about putting people in a unit without understanding the impact quality housing has when families are facing challenges in their lives. We have a different mission. And that's not only transformation of the neighborhood but also transformation of the families."
One of the core components of Partners' mission execution is resident services—what Daniels refers to as "investments in their families." The company promotes a vast array of opportunities to residents, from education and scholarships to transportation, health, and wellness, to workforce development. "Access" is the keyword the Partners team strives to achieve.
"If you look at the path of success that you and I have achieved… someone invested in us….And I think, sometimes, when we look at our families who are living in our communities, somehow we believe they're not deserving of that same investment," Daniels says. "So, when our families reside in our communities, we make sure they have access to those things that help them improve their quality of life."
Partners is also committed to investing in the greater community. This happens by building properties to market- rate standards to both combat NIMBYism and create resident pride. The team is also intentional about who they're bringing into each community and the effects those residents can have on each other.
For example, the company's recent development in Baton Rouge, Cypress Pinchback, offers 99 units to seniors in a neighborhood that has been affected by disinvestment and crime. By bringing wise leaders and mixed-income households to the area, Daniels hopes the community can strengthen its intergenerational bonds and benefit in the long term.
Even the community's name was intentional. The original name, Cypress at Gardere, reflected a plantation owner in Louisiana's history. Partners changed the name to honor P.B.S. Pinchback, the first Black governor of Louisiana, and to provide the community an aspirational model.
EQUITABLE OPPORTUNITIES
Partners' DEI efforts go far beyond its residents. As an MBE itself, the company is committed to extending opportunities to other MBEs, both to create equity for its partners and to ensure each development team reflects the diversity of the communities they serve. As with its resident-focused efforts, Partners puts intentionality at the forefront when selecting team members and industry partners. On Cypress Pinchback, the construction team created a majority minority joint venture.
"Once you begin to create inclusion and equity within these structures, then in many cases, you begin to open up a market to where a lot of the [misperceptions] are dispelled, relationships are created, and those individuals who are willingly at the table begin to see the greater opportunity that exists by having this type of partnership," Daniels says. "And in rooms and spaces that were once exclusive, you now can bring in partners."
Daniels' belief is that this intentionality can have a ripple effect in every community, ultimately impacting more people and creating more opportunities for everyone in the space.
"We are not carving up the pie. We are creating a bigger pie," he says. "When I'm able to lay out our development pipeline—1,000 units, $250 million, over the next three years—wow, that's the bigger pie. Now, our potential partners and stakeholders are more willing and more accepting of creating meaningful and sustainable relationships that allow us to collectively execute these deals. And it has worked well up until this point, so we want to continue that."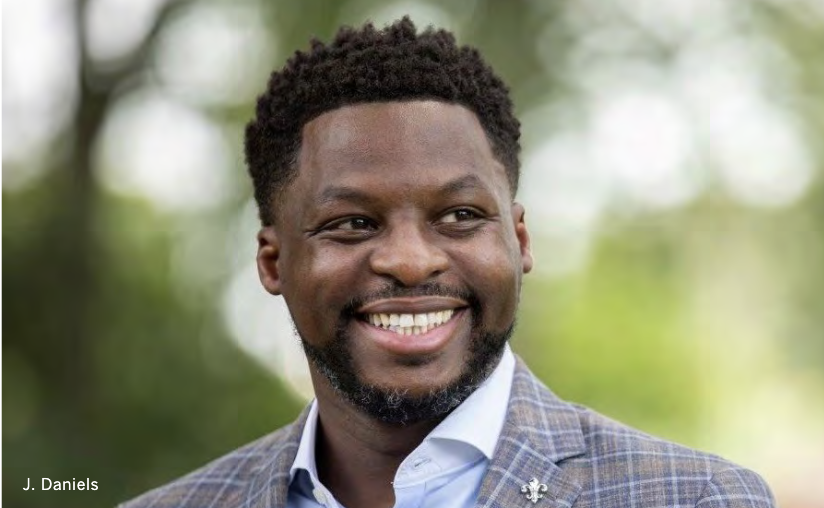 IF YOU LOOK AT THE PATH OF SUCCESS THAT YOU AND I HAVE ACHIEVED…SOMEONE INVESTED IN US….AND I THINK, SOMETIMES, WHEN WE LOOK AT OUR FAMILIES WHO ARE LIVING IN OUR COMMUNITIES, SOMEHOW WE BELIEVE THEY'RE NOT DESERVING OF THAT SAME INVESTMENT. SO, WHEN OUR FAMILIES RESIDE IN OUR COMMUNITIES, WE MAKE SURE THEY HAVE ACCESS TO THOSE THINGS THAT HELP THEM IMPROVE THEIR QUALITY OF LIFE.
-J. Daniels